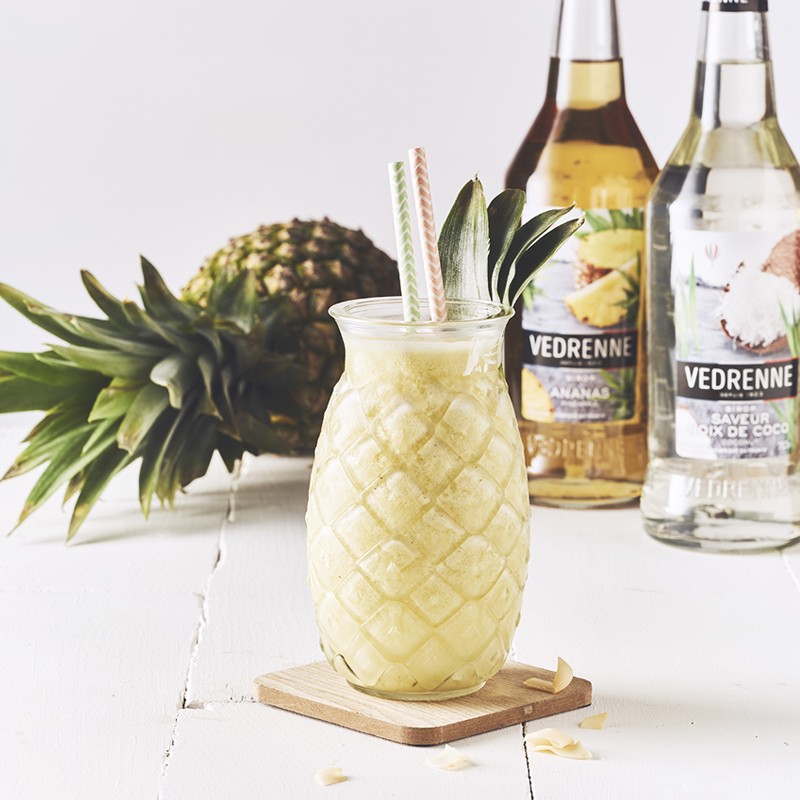  

PIÑANA COLADA
Ingredients
20 ml VEDRENNE Coconut Syrup 
20 ml VEDRENNE Pineapple Syrup 
60 ml full-fat milk
1 scoop vanilla ice cream
ice-cube
1 pineapple 
Method
Take one slice of pineapple and cut it into small dice and keep a few nice leaves for decoration. 
Place all the Piña Colada ingredients in a blender : Coconut Syrup, Pineapple Syrup, milk, ice-cream, ice-cubes and diced fresh pineapple.
Blend thoroughly to obtain a creamy, uniform texture.? 
Pour into a 300 ml pineapple glass.