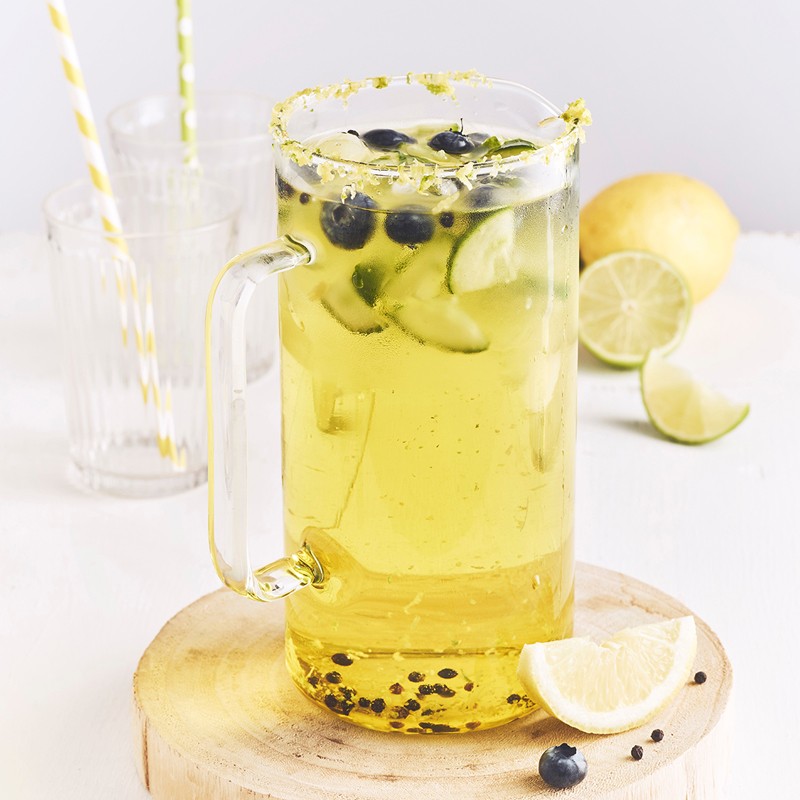  
LEMON DETOX WATER
Ingredients
1 L mineral water
80 ml VEDRENNE Lemon Syrup
1/2 fresh cucumber
100 g blueberries
10 g black peppercorns
1 lemon
1 lime
ice cubes
Method
Zest the lemon and lime and mix together.
Brush the edge of the pitcher with Lemon Syrup to attach the zest.
Pour the Lemon Syrup and water into a pitcher with the peppercorns,  sliced cucumber and blueberries. Keep chilled.
Serve the detox water with all the ingredients in the recipe.