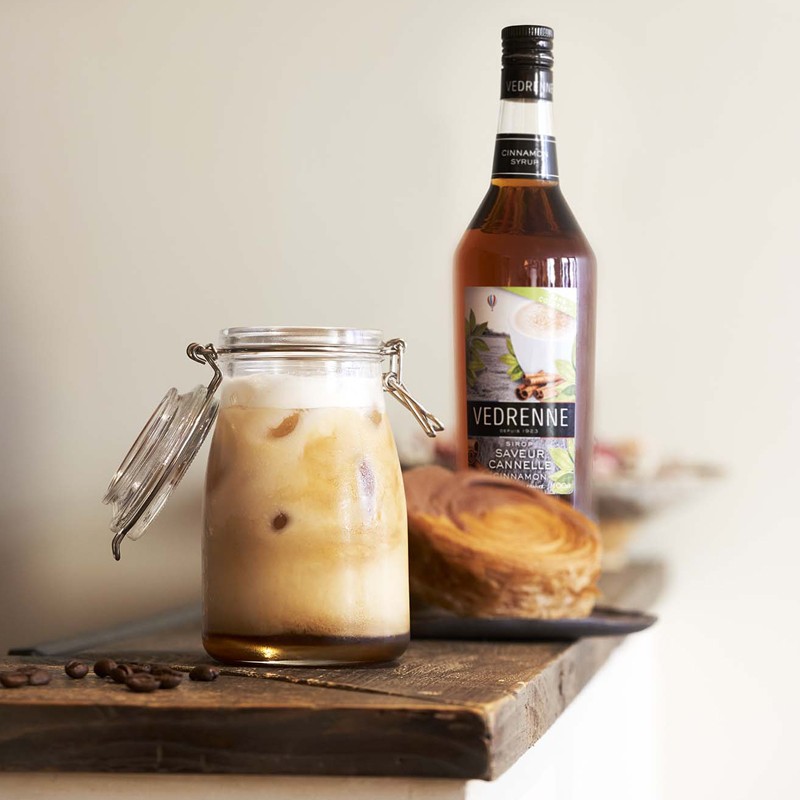  

CINNAMON FLAT WHITE
Ingredients
60 ml VEDRENNE Cinnamon Syrup 
200 ml full-fat milk 
1 espresso (60 ml) 
6 ice cubes 
Method
Put the ice cubes in a shaker, and the cold milk and shake. 
Pour the VEDRENNE Cinnamon Syrup and then the iced milk into a mug. 
Wait until the milk and the foam separate. 
Make an espresso, let it cool for a momentn and then gently pour it into the mug.